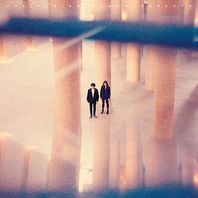 (Invada/PIAS/Rough Trade)
"In der Vergangenheit haben wir immer versucht, uns selbst zu beschränken, um unsere Songs auch auf der Bühne als Duo spielen zu können, aber dieses Mal haben wir unsere Kompositionen und Instrumentation ausgeweitet und die Atmosphäre hat unseren Sound bestimmt." Mit diesem Zitat beschreiben "THE KVB" präzise die Veränderungen zu vorherigen Veröffentlichungen. Tatsächlich hat der Sound deutlich an Kraft gewonnen, teilweise wirken die neuen Songs wie der Soundtrack zu einem Road-Movie, der durch die zurückgenommene Stimme atmosphärisch begleitet. Insbesondere der Titelsong und "Cerulean" als Schlussakkord weisen den Weg durch ein kompaktes, gutes Album.
4
Rock & Pop
›› JETT REBEL
›› MOTORAMA
›› THE BEAUTY OF GEMINA
›› SOLAR FAKE
›› ASHBURY HEIGHTS
›› PETER HEPPNER
›› PETER HEPPNER
›› THALIA ZEDEK BAND
›› SUMMER SALT
›› THE LEMON TWIGS
›› DOE
›› TOWN OF SAINTS
›› AMBER ARCADES
›› HER´S
›› MUTUAL BENEFIT
›› YUSUF SAHILLI
›› SWEARIN´
›› POP(PE)´S TÖNENDE WUNDERWELT
›› AVEC
›› V.A.
›› QUICKSILVER
›› CITY AND COLOUR
›› JOYCE MANOR
›› TINA DICO
›› AARON BROOKS
›› PRINCESS CHELSEA
›› MILES KANE
›› ANNA CALVI
›› DOWNPILOT
›› BC CAMPLIGHT
›› WE WERE PROMISED JETPACKS
›› STILL CORNERS
›› TONBANDGERÄT