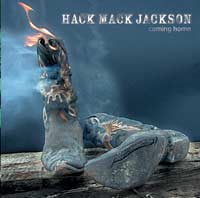 (Triggerfish)
Europas beste Countrybillyband HMJ hat endlich die LoFi-Spur verlassen und überrascht mit einer hervorragend produzierten EP. Gitarrist Johnny wurde durch einen sehr fähigen Slidegitarristen ersetzt, was wohl auch der Grund dafür ist, dass die Band jetzt weniger nach Cramps als nach Johnny Cash klingt. Glücklicherweise sind die harten Kanten geblieben. Zudem finden die Fans wieder eine (Mono-) Version der ultimativen HMJ-Hymne "Love is a Horse". Kurzum: Beste Veröffentlichung der sympathischen Ponypopper aus Düsseldorf!
5
Weitere Infos:
› www.triggerfish.de
Rock & Pop
›› THE HYDROMATICS
›› FAVEZ
›› MILLIONAIRE
›› SADOVAJA
›› POEMS FOR LAILA
›› PUDDLE OF MUDD
›› NEW MODEL ARMY
›› DAMIEN JURADO & GATHERED IN SONG
›› GARY
›› GLEN MATLOCK AND THE PHILISTINES
›› NEKROMANTIX
›› ORANGE GOBLIN
›› ZOLI BAND
›› VIAJE A 800
›› THE MAGGOTS
›› MATTIAS "IA" EKLUNDH
›› MIND'S EYE
›› SHANE MACGOWAN'S POPES
›› LIMP
›› JAN PLEWKA
›› SONDRE LERCHE
›› LAUB.
›› V.A.
›› JIM O'ROURKE
›› BAZOOKA CAIN
›› BIS
›› TEENAGE FANCLUB & JAD FAIR
›› ECHOBRAIN
›› DESERT HEARTS
›› JULIAN DAWSON & GENE PARSONS
›› CONCRETE BLONDE
›› MARIANNE FAITHFULL
›› MARY COUGHLAN