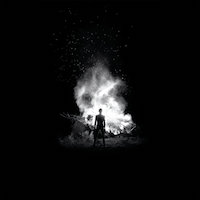 (Roll Call Records / Alive)
Die Alben der amerikanischen Indierock-Band Typhoon verbindet etwas. Es sind im Prinzip Konzeptalben, oder vielleicht genauer formuliert, wie kleine Theaterstücke. Sie haben eine Geschichte und Protagonisten aus der Feder von Kyle Morton, der nicht nur alle Stücke - oder sollte es Szenen heißen? – schreibt, sondern ihnen auch seine Stimme leiht. Das elfköpfige multi-instrumentale Ensemble führt die 14 Szenen/Songs in vier Kapiteln auf und begleitet den von Gedächtnisverlust geplagten Protagonisten vom Aufwachen bis zur "Afterparty". Eine Reise, auf der man unbedingt dabei sein sollte.
5
Weitere Infos:
http://wearetyphoon.com
Rock & Pop
›› ANNA BURCH
›› CALEXICO
›› BLACK REBEL MOTORCYCLE CLUB
›› BELLE ADAIR
›› GEOWULF
›› WILD CHILD
›› CHARLES HOWL
›› HAVE YOU EVER SEEN THE JANE FONDA AEROBIC VHS?
›› WEEDPECKER
›› FIELD MUSIC
›› POLIÇA AND STARGAZE
›› KARI BREMNES
›› SHAME
›› NICK J.D. HODGSON
›› POP(PE)´S TÖNENDE WUNDERWELT
›› AKSAK MABOUL
›› DIRTMUSIC
›› HOLLER MY DEAR
›› LEF
›› NADINE
›› SIN FANG/SÓLEY/ÖRVAR SMARÁSON
›› MILS
›› EXFEIND
›› DREAM WIFE
›› TURIN BRAKES
›› JAGUWAR
›› QUICKSILVER
›› JOAN AS A POLICE WOMAN
›› NATHAN GRAY
›› TUNE-YARDS
›› CITY BLUES CONNECTION
›› ROBERT FINLEY
›› A CERTAIN RATIO