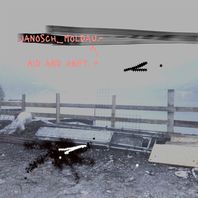 (Sony Music/Road of Life)
Die neue Single "This is my Show" war der Vorbote der neuen EP "Aid and Abet" von Janosch Moldau, der seit Jahren mit eingänglichen Synth-Pop-Hymnen. Sex, Crime, Tod und Scheidung sind seine Themen, wie immer in eindringlichen und einprägsamen Melodien eingebettet, wobei Janosch alle Instumentalisierungen in Eigenregie erschafft. Fast könnte man ein wenig melancholisch werden, wenn "Aid and Abet" erklingt, auch, weil diese Musik mehr verdient als nur ein EP. Sicher würde auch ein neuer Longplayer wieder seine Fans begeistern.
5
Rock & Pop
›› HOLLYWOOD VAMPIRES
›› COWBOY JUNKIES
›› JACK RIVER
›› SPARKS
›› LANTERNS ON THE LAKE
›› JASON ISBELL & THE 400 UNIT
›› THIS IS THE KIT
›› BIANCA STÜCKER & MARK BENECKE
›› L.A. EDWARDS
›› SÖREN VOGELSANG
›› COMET GAIN
›› SKINNY PELEMBE
›› CV VISION
›› V.A.
›› QUICKSILVER
›› SNORRE SCHWARZ
›› WORRIERS
›› KAMMERFLIMMER KOLLEKTIEF
›› QUICKSILVER
›› THE TELESCOPES
›› STATION 17
›› EVERYTHING BUT THE GIRL
›› EMM GRYNER
›› REBEKKA BAKKEN
›› PALILA
›› MIYA FOLICK
›› MEGA BOG
›› PAULA PAULA
›› PINK
›› THE DAMNED
›› QUICKSILVER
›› DEPECHE MODE
›› KJELLVANDERTONBRUKET