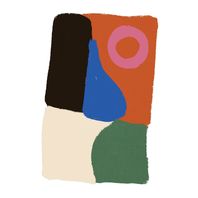 (Dais Records/Cargo Records)
"Motionless" ist ein weiterer Schritt für die Cold Showers weg vom Post-Punk ihrer früheren Jahre, hin zu entspannten, poppigen Melodien und Arrangements. Ihre Ursprünge bleiben dennoch auf dieser Veröffentlichung mit schrammelden Gitarren und zurückgenommenen Beats erkennbar, wenn auch eingebettet in sanftere Pianobegleitung und deutlich sanftere Vocals. Der Titelsong des Albums kann hier als perfektes Beispiel dienen, um ihren Anspruch, eine Collage in Technicolor zu kreieren, die manchmal sogar an den Sound von Talk, Talk, Talk erinnert. Insbesondere "Faith" ist geeignet, einen besonderen Eindruck bei DJ's und Radiostationen zu machen, gelingt wird doch bei diesem Song die Verschmelzung von Post-Punk und Entspannung genial.
4
Rock & Pop
›› JAMESTOWN REVIVAL
›› RICHARD REED PARRY
›› ELLIE FORD
›› AGENT BLÅ
›› THE HARMALEIGHS
›› EMMA ELISABETH
›› JUDAH & THE LION
›› COMBICHRIST
›› SIGNAL AOUT 42
›› VERSENGOLD
›› GARDEN OF DELIGHT
›› NO MORE
›› POP(PE)´S TÖNENDE WUNDERWELT
›› ALEXA FESER
›› SARAH CONNOR
›› JAMIE LENMAN
›› BAND APART
›› NEW ORDER
›› V.A.
›› CHRIS ROBINSON BROTHERHOOD
›› DRAB MAJESTY
›› DRESSY BESSY
›› MADDER ROSE
›› CHARLY BLISS
›› GAUCHE
›› DEFEATER
›› QUICKSILVER
›› CARNIVAL YOUTH
›› SLEATER-KINNEY
›› CRUMB
›› KYLE CRAFT
›› PINKY PINKY
›› PLASTIC MERMAIDS