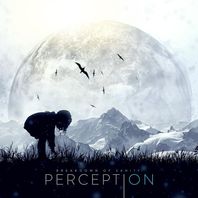 (Suisa)
Speedmetal aus der Schweiz ?! Wie dem auch sei, Breakdown of Sanity haben sich nicht nur in ihrem beschaulichen Heimatland einen Namen gemacht, auch wenn die Musik mit den üblichen Gepflogenheiten dort nun wirklich nichts gemein hat. Ihr drittes Album konnten sie erstmals mit regulärem Label und Vertrieb im Rücken veröffentlichen, um jetzt die Szene aufzumischen. Wer diese Art der Musik mag, dürfte sich durchaus wohl fühlen, sauber gespielt und durchaus professionell produziert ist kein wirklicher Unterschied zu anderen Größen der Szene festzustellen. Ob das jetzt ein Qualitätsmerkmal ist, soll jeder für sich selbst entscheiden!
2
Hard & Heavy
›› MOTÖRHEAD
›› ENDSTILLE
›› DIVORCE
›› THE BODY
›› CORRECTIONS HOUSE
›› MODERN LIFE IS WAR
›› BL'AST!
›› PINKISH BLACK
›› RED FANG
›› SHINING
›› WATAIN
›› HEXER
›› DEAFHEAVEN
›› NONSTOP SPRITZEN
›› BLACK SABBATH
›› GRAVETEMPLE
›› FELL VOICES
›› MÄDCHENDRECK
›› KOMMANDO SONNE-NMILCH
›› NAILS
›› KRALLICE
›› MOSS
›› TURBOSTAAT
›› JELLO BIAFRA & THE GUANTANAMO SCHOOL OF MEDICINE
›› DARKTHRONE
›› 100000 TONNEN KRUPPSTAHL
›› ORTHODOX
›› INTER ARMA
›› ENSLAVED
›› ISIS
›› SPEKTR
›› CULT OF LUNA
›› PLANKS