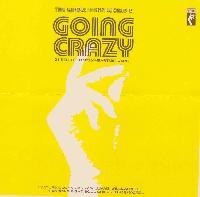 (Stax/ZYX)
"Ich glaube, dass die ganze verdammte Welt verrückt wird", sang John Gary Williams in seinem Song von 1973. Recht hat er. Sie ist verrückt und wird ständig verrückter. Beim Funk-orientierten Stax-Label fand Williams die Plattform, seine Befürchtungen um den Globus zu schreien. Eine ganze Armada genialer Sängerinnen und Sänger propagierte über den Soul das gesellschaftspolitische Bewusstsein der US-Afroamerikaner. Die Compilation "The Whole Damn World Is Going Crazy" stellt einundzwanzig Künstler vor, die das Wort schwarz nicht nur auf der Haut sondern auch über ihre Stimme verbreiteten. Aus den sechziger und siebziger Jahren dringen noch einmal Songs von Carla Thomas, William Bell, Little Milton, The Leaders und vielen anderen ins Ohr. Sehr groovy, soulbetont und der nötigen Prise Funk.
3
Rock & Pop
›› HANALEI
›› BURKA BAND
›› LIQUID LAUGHTER LOUNGE QUARTET
›› MARDI GRAS. BB
›› MIOSSEC
›› MODENA CITY RAMBLERS
›› TOM POISSON
›› SAITLINGE
›› TIJUANA MON AMOUR BROADCASTING INC.
›› TUXEDOMOON
›› THE BLACK KEYS
›› SWEATMASTER
›› THEE SHAMS
›› TANYA DONELLY
›› THEY MIGHT BE GIANTS
›› V. A.
›› SEX IN DALLAS
›› OMR
›› THE CURE
›› LOW
›› MARAH
›› RINGO STARR & HIS ALL-STAR BAND
›› C.B. GREEN
›› THE ALBUM LEAF
›› BLUE STATES
›› MARA CARLYLE
›› VARIOUS ARTISTS
›› THE BOOMERS
›› VARIOUS ARTISTS
›› ANTIBALAS AFROBEAT ORCHESTRA
›› JAY-JAY JOHANSON
›› K. C. ACCIDENTAL
›› DR. PEPPER FAMILY