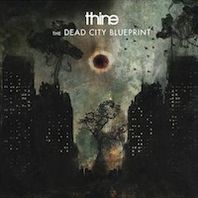 (Peaceville Records/Edel)
Die Funkstille währte mehr als 12 Jahre, in denen Thine nach eigener Aussage geschuftet haben, um ihr neuestes Monster zu erschaffen. Dabei standen sie oftmals kurz vor dem traumatischen Kollaps, nicht unverständlich, wenn man bedenkt, wie schnell und gnadenlos sich die Welt in einer Dekade verändert. Schon die ersten Töne von "Brave Young Assassin" lassen all das aber beinahe mühelos vergessen, denn dieses Album hat Beachtung verdient. Zu schade, wenn diese Songs irgendwo in der Versenkung verschwunden wären, so wird der Hörer mit teilweise düsterem, aber auch kompakt-stimmigen Prog/Rock belohnt, der in dieser Intensität nicht immer leicht zu entdecken ist.
4
Rock & Pop
›› BELA B
›› HIGHASAKITE
›› CHRISSIE HYNDE
›› POP(PE)´S TÖNENDE WUNDERWELT
›› V. A.
›› OCHRE ROOM
›› LORD OF THE LOST
›› INVSN
›› COLLAPSE UNDER THE EMPIRE
›› PETER MURPHY
›› ALCOHOLIC FAITH MISSION
›› THE JEFFREY LEE PIERCE SESSIONS PROJECT
›› JESSICA LEA MAYFIELD
›› THE ICYPOLES
›› PAPERCUTS
›› WILKO JOHNSON / ROGER DALTREY
›› JAH WOBBLE PRESENTS PJ HIGGINS
›› BOBBY BARE JR
›› ULITA KNAUS
›› VARIOUS ARTISTS
›› MISSES NEXT MATCH
›› DATASHOCK
›› O.S.T.
›› FEHLFARBEN
›› KASABIAN
›› BLONDIE
›› THE PAINS OF BEING PURE AT HEART
›› THE STACHES
›› QUICKSILVER
›› NEIL YOUNG
›› Heidi Happy
›› Baby Guru
›› Current Swell