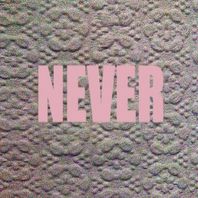 (Rough Trade/Beggars Group/Indigo)
Niemand kann Micachu & The Shapes vorwerfen, dass sie irgendwo im Mainstream zu Hause sind. Die Mischung aus Art-Pop, Avantgarde und Alternative Rock verdient den Stempel "schräg" in jedem Fall. Hier wird nicht der melodische Wohlklang gesucht, bewusst mischt "Never" schräge Beats, Grooves und Hooks mit absonderlichen, undefinierbaren Klanggebilden. Da darf auch das Geräusch eines Staubsaugers gerne in das Gesamtkunstwerk einfließen, wobei Mica Levis es versteht, ihre eher unschuldige Stimme als Gegenpart zu all dem verrückten Sound einzusetzen. Nach 14 Tracks mit einer Spielzeit von nur 35 Minuten kehrt dann wieder Ruhe ein, es sei denn, man kann der Versuchung nicht widerstehen, den Replay-Button zu betätigen.
4
Rock & Pop
›› BLAUDZUN
›› MARIE & THE RED CAT
›› KATATONIA
›› BELASCO
›› DAD ROCKS!
›› JANEL AND ANTHONY
›› LARS HOLLMER
›› THE REVEREND PEYTON'S BIG DAMN BAND
›› MACEO PARKER & WDR BIG BAND KÖLN
›› LARRY GRAHAM & GRAHAM CENTRAL STATION
›› THE EMPERORS OF WYOMING
›› SAMÚEL JÓN SAMÚELSSON BIG BAND
›› STAFF BENDA BILILI
›› IAMAMIWHOAMI
›› DREAMSCAPE
›› MAGIC TRICK
›› OPOSSUM
›› TOY
›› THE WALKABOUTS
›› FIREWATER
›› MOBILÉE
›› TIME AND SPACE SOCIETY
›› AMANDA PALMER & THE GRAND THEFT ORCHESTRA
›› POP(PE)´S TÖNENDE WUNDERWELT
›› BURN PILOT
›› ARCHIVE
›› SLUG GUTS
›› CALEXICO
›› LETZTE INSTANZ
›› PURITY RING
›› ANIMAL COLLECTIVE
›› GANES
›› DIE HEITERKEIT