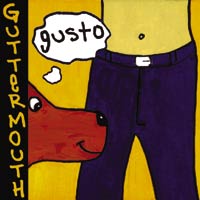 (Epitaph)
Die Definition von Spaß hat einen Namen! Das kalifornische Quartett Guttermouth bietet auf auf seinem neuen Meisterwerk alles, was man braucht, um seinem Glückshormonausstoß nicht mehr Herr zu bleiben! Knackige Punkmelodien mit countryesken Arrangements und Hillbilly-Ambiente. Ein satirischer Seitenhieb nach dem anderen verzückt mit bester Bierlaune und großartigen Singalongs, die nur schwer wieder auszutreiben sind. Hier sind Profis am Werk, die wissen, wie man den Sommer einfängt. Großartig!
5
Punk/Hardcore
›› SONDASCHULE
›› ALL BORO KINGS
›› DAG NASTY
›› DONOTS
›› OSLO MOTHERFUCKERS
›› THE STEREO
›› MAD SIN
›› MUSTASCH
›› STANDSTILL
›› V.A.
›› UNWRITTEN LAW
›› BUTTHOLE SURFERS
›› FURTHER SEEMS FOREVER
›› MILLENCOLIN
›› FACE TO FACE
›› SNOWDOGS
›› THRICE
›› DESAPARECIDOS
›› BAD RELIGION
›› MCLUSKY
›› V.A.
›› BITUME
›› DISGRACE
›› BARCODE
›› RIVAL SCHOOLS
›› BRACKET
›› PIEBALD
›› BAD RELIGION
›› BEATSTEAKS
›› DIVISION OF LAURA LEE
›› ALWAYS OUTNUMBERED
›› THE LAWRENCE ARMS
›› LIMP