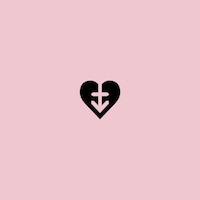 (Big Scary Monsters / Alive / The Orchard)
"Everything Dies", das zweite Album der britischen Emo-Rockband Nervus ist ein stimmungsvoller, mitreißender Einblick in das Gefühlsleben der Sonwriterin und Sängerin Em Foster. Die äußerst dicht produzierten zehn Songs des Albums erzählen persönliche Geschichten, ohne dabei aufdringlich zu sein oder musikalisch zu große Abgründe aufzutun. Kaum zu glauben, dass fast alles im heimischen Schlafzimmer aufgenommen wurde, doch das Ziel den Geist der Anfangstage nicht zu verlieren, wurde dadurch erreicht. Das Quartett dürfte in Emo-Kreisen mit der neuen Platte jedenfalls offene Türen einrennen.
4
Weitere Infos: https://nervus.bandcamp.com
Rock & Pop
›› SUPERCHUNK
›› HOLLY MIRANDA
›› BUFFALO TOM
›› BELLE & SEBASTIAN
›› MOANING
›› SAM VANCE-LAW
›› ALL THE LUCK IN THE WORLD
›› FRIEDE MERZ
›› EZRA FURMAN
›› JONATHAN WILSON
›› POP(PE)´S TÖNENDE WUNDERWELT
›› CAR SEAT HEADREST
›› THE DIVINE COMEDY
›› THE ORIELLES
›› DORIT JAKOBS
›› RHYE
›› SUNSWITCH
›› THE LOVELY EGGS
›› QNTAL
›› ISOLATION BERLIN
›› KLOTZS
›› POEMS FOR LAILA
›› GREAT COLLAPSE
›› TEMPLETON PEK
›› BENOBY
›› BLAINE L. REININGER
›› QUICKSILVER
›› PIANOS BECOME THE TEETH
›› THE GREAT FAULTS
›› GENGAHR
›› ALBERT HAMMOND JR.
›› ANNA BURCH
›› CALEXICO