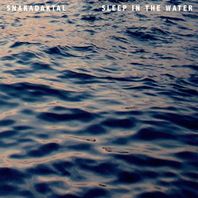 (Humming Recordings/Rough Trade)
Aus dem Kontinent Down Under schwappen immer mal wieder beachtenswerte neue Produktionen in die alte Welt. Diese Band mit dem Zungenbrecher-Namen gehört mit Sicherheit dazu und hat durchaus das Potential, auch hier bei uns Beachtung zu finden. Snakadaktal schaffen kleine, elektronische Klangwelten, die sehr chillig rüberkommen und durch die wie zerbrechlich klingende Stimme der Leadsängerin Phoebe Cockburn in Sphären entschweben, die "weit weg aus dieser Welt" klingen. Nicht so düster wie Kosheen, nicht so treibend wie Moloko, aber warum auch, diese Band verdient ihr Alleinstellungsmerkmal. Da wünscht man sich ganz, ganz schnell den Sommer herbei, um mit diesen Klängen den Sonnenuntergang am Strand genießen zu können.
4
Rock & Pop
›› COMBICHRIST
›› WITHIN TEMPTATION
›› BAAL
›› GOD MODULE
›› THE BEAUTY OF GEMINA
›› V. A.
›› JOAN AS POLICE WOMAN
›› THE JEZABELS
›› HUNDREDS
›› DIE HEITERKEIT
›› DUM DUM GIRLS
›› GIRL WITH THE GUN
›› LAIBACH
›› PAULA
›› DIE RADIERER
›› BLAINE L. REININGER
›› POP(PE)´S TÖNENDE WUNDERWELT
›› FANFARLO
›› THALIA ZEDEK
›› BASKERY
›› All The Luck In The World
›› The Hidden Cameras
›› Cage The Elephant
›› Blood Red Shoes
›› The Fat White Family
›› JULIES HAIRCUT
›› QUICKSILVER
›› EDIBLE WOMAN
›› SCRAPS OF TAPE
›› THE FAUNS
›› GALLON DRUNK
›› SAM ROBERTS BAND
›› AMALTHEA