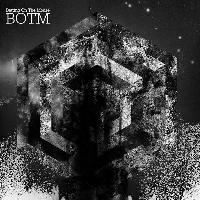 (Lost Recordings/Time Zone Records)
Es gibt sie doch! In unseren Zeiten des immer mehr, immer schneller, immer öfter und auch immer beliebiger fällt es zunehmend schwer, Perlen zu fischen, da lohnt es sich doch, auch mal in weniger befahrene Gewässer auszuweichen. In diesem Fall heißt die Perle Betting on the Mouse und kommt aus Dänemark. Serviert wird auf dieser EP feinster Dark-Indie mit einer fantastischen Stimme der Front-Frau Martha Marie Skou. Wer Portishead oder Massive Attack liebt, kann bei dieser Band gar nichts falsch machen. Da bis zur Veröffentlichung des geplanten Albums im Herbst 2012 noch etwas Zeit ins Land geht, wird diese EP mit vier Stücken die Wartezeit ein wenig verkürzen, die Sehnsucht nach mehr aber deutlich steigern.
5
Rock & Pop
›› JEFFREY LEE PIERCE PROJECT
›› DEAR WOLF
›› STUN
›› NO MORE
›› THE DINING ROOMS
›› NIGHTHAWKS
›› SPARKY QUANO
›› LONELY DRIFTER KAREN
›› TAB TWO
›› O.S.T.
›› KJ DAVE DORAN & CHRISTY DORAN
›› WILLIS EARL BEAL
›› BALKAN BEAT BOX
›› ZDOB ŞI ZDUB
›› DR. JOHN
›› SILBERMOND
›› SUPER 700
›› VADOINMESSICO
›› POP(PE)´S TÖNENDE WUNDERWELT
›› CALL ME KAT
›› BURN
›› CRYBABY
›› WHITE HILLS
›› SERGIO MENDOZA Y LA ORKESTRA
›› 7 Dollar Taxi
›› DOCTORELLA
›› EKLIPSE
›› GRINDERMAN
›› LATIN QUARTER
›› LO FAT ORCHESTRA
›› BENJAMIN SCHOOS
›› WORA WORA WASHINGTON
›› BLOOD RED SHOES