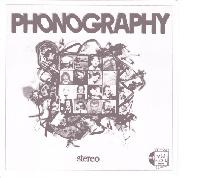 (Recommended Records /› www.rermegacorp.com)
Geboren 1952 in Nashville als Sohn des Elvis Presley-Bassisten Bob Moore, schraubte R.Stevie Moore das Material seiner zwischen 1974 und 1976 entstandenen LP "Phonography" ohne besonderes Equipment und alleine zusammen. Sein Weg war ein anderer als der Rock'n'Roll des Vaters: schräg, experimentell, witzig, unkonventionell. Der Blick auf sein Instrumentarium genügt bereits, Moores Pfad abseits der Konventionen und Hitlisten zu verfolgen. Moore setzt seine Musik wie Daumenabdrücke in den unendlichen Kosmos der Independent-Szene, fummelt sich in meistens kurzen Stücken seine kleine Klangwelt zusammen. Wenn man sich vergegenwärtigt, welche Musik Mitte der siebziger Jahre die Welt aufregte, darf man hier ein völlig aus der Art geschlagenes Album erwarten.
4
Rock & Pop
›› KAREN O AND THE KIDS
›› BEAT! BEAT! BEAT!
›› BILLIE THE VISION AND THE DANCERS
›› MORRISSEY
›› ELLIOT MINOR
›› EYAL MAOZ'S EDOM
›› GOV'T MULE
›› FLIGHT OF THE CONCHORDS
›› ON FILLMORE
›› THE X
›› STEVE CONTE & CRAZY TRUTH
›› QUEEN
›› MOEBIUS PLANK NEUMEIER
›› LEVELLERS
›› NAT JOHNSON & THE FIGUREHEADS
›› BLANK & JONES present
›› ESTUAR
›› THOMAS GODOJ
›› NIRVANA
›› SWEETHEAD
›› V.A.
›› POP(PE)´S TÖNENDE WUNDERWELT
›› AURA DIONE
›› UNDERWORLD vs THE MISTERONS
›› V.A.
›› KURT VILE
›› HEARTS NO STATIC
›› LYMBYC SYSTYM
›› PG.LOST
›› SCUMBUCKET
›› QUICKSILVER
›› EISENPIMMEL
›› CALIFONE