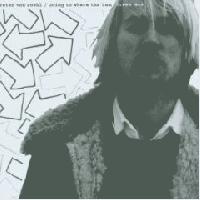 (Herzog Records/Edel)
"It takes a believer sometimes." Nachdem der Halbschwede Peter von Poehl bereits vor vier Jahren ein Album zusammenstellte und dann wieder verwarf, feierte sein Song "Going to where the tea trees are" durch Radio, Internet und Mundpropaganda in Frankreich einen überraschenden Erfolg. Deshalb darf dieses Lied nun auch Eröffnungstrack und Namenspate für die erste große Veröffentlichung sein. Das passt gut, denn die Selbstvergessenheit und Zartheit, die sich hier finden, überdauern das gesamte Album: da sind Peters angenehm hohe Stimme, eine Akustikgitarre und dazwischen immer wieder Bläser, Streicher, Flöten und fremde Stimmen, die sie so unauffällig wieder verschwinden, wie sie hinzugetreten sind. Beachtenswert!
4
Weitere Infos:
› www.petervonpoehl.com
Singer/Songwriter
›› THE SECRET SHOW
›› JESSE MALIN
›› AMANDINE
›› PANDA BEAR
›› NILS KOPPRUCH
›› BOBBY BARE JR.
›› DAVID CELIA
›› MARIA TAYLOR
›› DIRK DARMSTAEDTER
›› MONTA
›› AT SWIM TWO BIRDS
›› V.A.
›› DAVID KARSTEN DANIELS
›› GET CAPE. WEAR CAPE. FLY.
›› BENJY FERREE
›› WOVEN HAND & ULTIMA VEZ
›› MILENASONGS
›› VINCENT DELERM
›› SAINT THOMAS
›› 17 PICTURES
›› GIANMARIA TESTA
›› SONGS OF GREEN PHEASANT
›› TOM WAITS
›› HOME OF THE LAME
›› NIKOLA SARCEVIC
›› SUFJAN STEVENS
›› BEN FOLDS
›› MUNCK/JOHNSON
›› JOHN ALEXANDER ERICSON
›› WAYNE THE TRAIN HANCOCK
›› ISOBEL CAMPBELL
›› PHIL VETTER
›› JOANNA NEWSOM