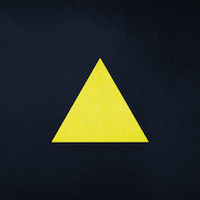 (Real World / PIAS)
Siebzehn Jahre Loney Dear hat der Schwede Emil Svanängen auf dem Buckel, ist also wahrlich kein Newcomer mehr. Nach so viel Zeit bringt der Singer-Songwriter ein selbstbetiteltes, kleines Meisterwerk heraus – wie wohl alle seine Alben -, eine Platte, an der er sich selbst nicht satt hören kann. Modern, aber nicht modisch, kommentiert er es und hat Recht. Es ist ein Instant-Klassiker, den er da auf Peter Gabriels Real-World-Label veröffentlicht. Svanängens fast volljähriges Projekt entwickelt sich tatsächlich noch weiter. Es ist sein dichtestes Werk, erwachsen und selbstgenügsam. Fast muss man Angst haben, dass Loney Dear am Ende seines Weges angekommen ist.
5
Weitere Infos:
http://www.loneydear.com
Rock & Pop
›› WIDOWSPEAK
›› WORRIERS
›› ROLLING BLACKOUTS COASTAL FEVER
›› CHAD VANGAALEN
›› OWEN MEANY´S BATTING STANCE
›› MY SAD CAPTAINS
›› QUIET HOLLERS
›› FERN
›› BEATSTEAKS
›› DEUTSCH AMERIKANISCHE FREUNDSCHAFT
›› V.A.
›› CARROUSEL
›› EXIT EDEN
›› CRO
›› FURY IN THE SLAUGHTERHOUSE
›› POP(PE)´S TÖNENDE WUNDERWELT
›› ROME IS NOT A TOWN
›› ROPOPOROSE
›› METZ
›› QUICKSILVER
›› OSCAR AND THE WOLF
›› TORRES
›› MOTORPSYCHO
›› LEE RANALDO
›› TIM NEUHAUS
›› PROPAGANDHI
›› THE LUMES
›› AUFBAU WEST
›› FORKUPINES
›› OTHERKIN
›› DIE! DIE! DIE!
›› FUCK ART, LET'S DANCE
›› SUPERFOOD