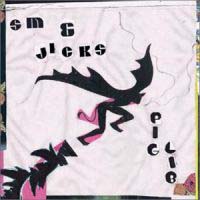 (Domino / Zomba)
Nachdem die erste Post-Pavement-Scheibe des Slackerkönigs nicht so umfassend zu überzeugen wusste, kommt das neue Album etwas "altmodischer" daher. Die CD läuft an und man fühlt sich wie in alte Zeiten versetzt. Stephen Malkmus hat wieder eine - wie es scheint - feste Band um sich geschart, nämlich The Jicks, und das tut ihm gut. Es rockt mit diesem folkigen Einschlag, es slacked und quietscht und macht Spaß. Auch mein einfaches Gemüt will da nur noch faul herumliegen oder die Füße hochlegen. Sonne auf den Bauch scheinen lassen und keinen Stress haben, jawoll, richtig hier.
4
Weitere Infos:
› www.stephenmalkmus.com
Rock & Pop
›› LAKANUKIE
›› DAVID TODORAN
›› PETER LICHT
›› GONZALES
›› NOVA INTERNATIONAL
›› JONA
›› TOMTE
›› HELGE SCHNEIDER
›› ANGELIKA EXPRESS
›› SINCERE
›› BLUE RODEO
›› JIM & JENNIE AND THE PINETOPS
›› KATHLENN EDWARDS
›› V.A.
›› THE IMMORTAL LEE COUNTY KILLERS II
›› MUSTASCH
›› ANOUK
›› MARIA SOLHEIM
›› HELLFIRE
›› DEFAULT
›› CAT SUN FLOWER
›› NEPHEW
›› SINCH
›› CONIC
›› V.A.
›› CINERAMA
›› HOGGBOY
›› JOHNNY MARR + THE HEALERS
›› JEROBEAM
›› KELLY OSBOURNE
›› PAUL GILBERT
›› Jelly Planet
›› Eyes Adrift